Garage Door Springs
Back To Our Services
Garage door services is a service that should be done at a fair price, but also done well and professionally. We are happy here at Garage Door Repair in Venice that we are able to say we do just this. We're simply the best garage door company in the area, and we can't what to show you. Our garage door company/contractor has a great emergency garage door service line for our customers who need help right now — day or night, weekends and holidays. Even if it's three o'clock in the morning, we're here for you.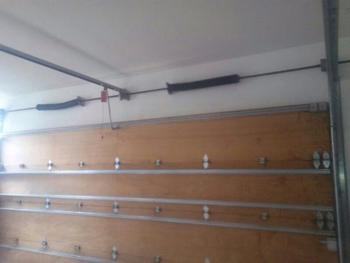 Fixing more expensive problem easily.
Garage door maintenance/adjustments are extremely important. It's the way to prevent your door from eventually having to have major repairs. Our service men and women can come to you from Garage Door Repair in Venice and do your preventative maintenance for you. We'll make sure every little part is functioning correctly, and if we notice a small issue with your garage door, we can fix it for you before it ever gets to be a bigger, more expensive problem.
We'll help you with your garage door springs, as well, whether they are extension springs for you light door, or torsion springs for your heavy door. We can also supply you with galvanized garage door springs, if you wish. It is always important that springs are installed or replaced by professionals. We'll be happy to do this service for you. The springs are really the heart of the door — without them, the door cannot open and close. They work by counteracting a large portion of the weight of the door, making it possible to lift. Once the largest portion of the weight has been counteracted by the springs, the door can now be lifted either manually or by a mechanical drive opener.
Once you have gotten your garage door springs taken care of, there are a lot of other services we can offer you, as well as great products to enhance your garage door and its function. Garage Door Maintenance/Adjustments are one of our favorite garage door services that we provide. We enjoy helping our customers improve the value of their property by installing an aluminum garage door, a steel garage door, a wooden garage door or a Craftsman garage door.
Glass garage doors are also provided by us. There are no ifs, and or buts; these must be installed by a professional. These doors are stronger then they look, but if you happen to drop the door and break it you are out a lot of money. Let us at our garage door service company install one for you.