Gate Repair Services
Back To Our Services
Your garage door and gate is the main entry point into your property, and making sure that you have a durable and sturdy garage door and gate is crucial. We at Garage Door Repair in Venice ensure that you achieve this. We have developed our own techniques to make sure that you get maximum benefit from our services. You can choose from commercial or residential garage doors and gates, we also do repair and maintenance for both. We are an experienced door repair company and all our technicians and consultants are trained to handle all tasks efficiently and effectively. You can be sure that we will deliver professional workmanship that will suit your every need.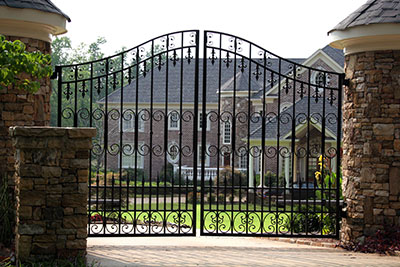 Gate system installation
In order to protect our homes from intruders we decide to put up a gate so that it adds to our security or prevents people from sneaking inside. We offer a variety of gates, depending on the customer's need. There is a lot to consider when choosing your gate system and the biggest factor to decide is to how much maintenance you are willing to do. Whether it's wood, steel or aluminum we can definitely cater to your maintenance needs. All of our consultants and technicians are well trained to handle different kinds of materials.
Gate automated system
If you're looking to purchase an automated gate system, we got you covered. We offer only the best brands that are all safe and efficient. We also install safety sensors on your gates to ensure maximum safety for the customer and their visitors.
Our mode of work
Garage doors and gates are usually complicated with a lot of moving parts in it, they need consistent attention, and maintaining them can sometime be a tedious task. We offer services that will greatly help you maintain your gate. Our professionals also offer advice on the right gate to install for your home and we'll gladly work within your budget. Our professionals will make sure that after installing the gate you'll have that feeling of security, and it will be installed in the best way so that the possibility of damage is reduced in the long run.
Maintaining and servicing
Our company also offers after sales service, and we'll be more than happy to help you maintain you garage door and gate systems. We can also help you add more security to your home.
We are always happy to serve our customers and respond to them in a timely manner. We offer great and affordable prices for our high valued service. Our team of professionals and consultants will assist you in all your needs. We'll make sure that you only get the quality service that you deserve.
We don't just service garage doors and gate systems, but also provide honest suggestions so that you can get the most out of your money, so contact us now!